Is COVID-19 causing a permanent swelling of the tongue?
Dubawa Ghana
Is COVID-19 causing a perm
According to some news portals, some Covid-19 patients are developing a condition that causes their tongue to permanently expand so much that they can not speak or eat.
Information available suggests although there are some indications of COVID-19 causing some rare cases of macroglossia (a medical term for an unusually large tongue which causes difficulty in eating, speaking, swallowing and even sleeping) not much is known as to why yet. Furthermore, unlike the claim that these cases are permanent, they are actually treatable with surgery.
The case of the massive enlargement of the tongue
In Houston, doctors have recorded some cases of massively enlarged tongues in patients who had been hospitalized due to COVID-19. According to news reports on the matter, the condition is called macroglossia, which presents with an unusually large tongue which causes difficulty in eating, speaking, swallowing and even sleeping.
Recorded cases
According to Dr. James Melville, associate professor in the Bernard and Gloria Pepper Katz Department of Oral and Maxillofacial Surgery at UTHealth School of Dentistry, who is a specialist in dealing with macroglossia, about nine cases of macroglossia had been reported in the United States.
Dr. Melville and other colleagues had published a study in 2018 publication titled "Unusual Case of a Massive Macroglossia Secondary to Myxedema: A Case Report and Literature Review. The date of the publication indicates that those cases within the publication were before the onset of COVID-19, however, as the issue at hand was the same, Melville and his team were able to help.
In macroglossia's relation to COVID-19, Melville is of the view that these cases may have to do with "where the virus attaches itself and the body's immune response to it".
It was further suggested that patients who survived the virus had inflammatory cells in their tongue tissue which suggests that there is something about the virus that makes certain individuals prone to the rare condition.
Breakdown of the cases recorded so far
Of the nine cases recorded, eight of the patients were of black descent. Two of them had suffered from strokes and seven of them had been hospitalized with COVID-19 prior to developing macroglossia.
Can it be treated?
Yes! Unlike the claim in question suggests, the condition is not permanent as it can be corrected through a 45 minute surgery. Melville is conducting a study to find what links there may be between recovered COVID-19 patients and macroglossia.
Roselena Ahiable is a Senior Researcher with Dubawa Ghana. Roselena has years of demonstrated work experience in advertising, sales and marketing, having worked with some of the leading brands in Ghana. She has completed a Master of Philosophy programme in Communication Studies at the University of Ghana, Legon, with specialisation in Public Relations and Advertising. She has also received advanced training in print and broadcast journalism. Roselena also holds a Bachelor of Arts Degree in English and Theatre Arts from the University of Ghana. As a trained journalist with interest in research, Roselena provides the team insight in news and media trend analysis.CLICK TO COMMENT
MORE IN FACT CHECK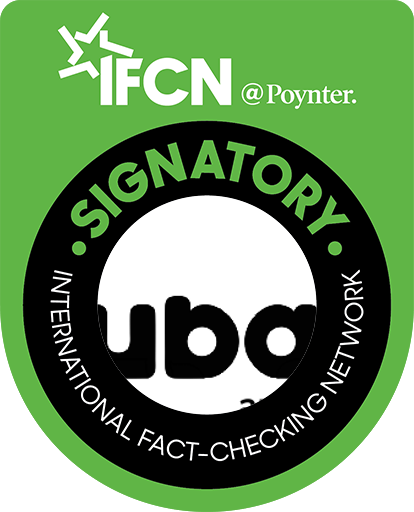 Copyright © 2020 Dubawa